This is the story of my gap year.
It's how I began pursuing my passions once again - and how I started living my life with a new found purpose.
After our summer wedding and road trip honeymoon, Dylan and I realized how much we enjoyed traveling together. As the concept of the future and what that holds for us crept closer, we were unsure of what was next.
During one of our day hikes, an idea came about that seemed like the perfect solution. But that possibility quickly turned to doubt and worry, and then in a flash, it was gone. It wouldn't come back until I was ready to accept change into my life and embrace the unknown.
This is the first installment of a series I'll be sharing over the next few weeks. Today's post focuses on the very beginning - because it all had to start somewhere, right?
If you are curious about how our gap year idea came about, or want to take a career break of your own, or just need some inspiration, then keep reading. This post is for you!
In this post, you will also find my seven steps to stay motivated and go after your goals. It's a list I wish that I had when this all began, and things I know will help you achieve whatever you are working for.
Don't let anything hold you back and go for it!
My Gap Year Journey: Part 1
The Hike & The Idea
It was January of 2017. A few months had passed since our honeymoon adventure in the American West. Naturally, Dylan and I spent a Sunday afternoon doing what we do best.
We went for a hike!
After being cooped up most weekends due to the biting cold, a day in the mid 30's was a gift. We weren't going to waste it.
With fresh snow on the ground and the sun shining, we decided on a short stroll through Breakheart Reservation in Saugus, MA. It was an easy way to get some much needed Vitamin D and prevent the Sunday scaries.
During the hike, we passed the time by talking about what was on our minds. As a couple, Dylan and I have an easy time communicating. We love to joke around and laugh, but we also will discuss science, politics, music, and art. After more than ten years of being together, we often say the same things at the exact same time. It happens a lot in our conversations!
Lately, a different topic of discussion had become popular since our summer wedding, and it kept popping up.
The future.
Eager to chat about something that most likely wouldn't lead to us finishing each other's sentences, we dove in. We talked openly about what the future really meant for us. We had a lot of ideas, but nothing really clicked.
Was it moving to another state?
Was it buying a house?
Was it changing jobs?
Was it having kids, or even getting a dog?
We weren't quite sure. After a half-hour of going through our options, nothing really felt right.
While we eventually wanted a house, a dog, and babies, our immediate plans really didn't include those things. And when we began talking about them, nervous laughter escaped from both of us. All we were sure of was our relationship and commitment to our marriage.
Oh - and one other thing.
Traveling.
When our conversation switched gears from the fear of the future to travel, everything changed. Immediately, our eyes lit up. We both began speaking with excitement and eagerness, as opposed to the awkward anxiety we expressed a few moments prior.
The conversation went something similar to this:
"I wish we could go on our honeymoon again."
"That three-week trip was incredible! We explored so much!"
"Wouldn't it be awesome if we could travel long term? For like six months or more?"
"Yeah, just take a career break from work and explore together?
"That would be life-changing. We should do it."
"Maybe when we turn 30- yeah, let's plan for doing something like that for our 30th birthdays!"
"Two years is enough time to plan that, right?
This sounded like our ideal future.
We'd explore the globe side by side and continue the wanderlust that started on our honeymoon. We'd grab our backpacks, stay in hostels, and try being nomads for a while!
Quickly I started naming all the destinations I'd always wanted to visit. New Zealand. Thailand. A chance to return to Spain once again - it sounded like a dream! Dylan mentioned all of the fantastic hiking opportunities abroad. The Inca Trail. Patagonia. The Himalayas. The possibilities were endless!
"This is it!" I thought to myself. This was how we would continue exploring. It was perfect. I was beyond excited and Dylan looked thrilled. It was a future we both had in mind - one of exploration, hiking, and travel. And the best part would be that we'd do it together. There'd be plenty of time for all those other things later. We were in no rush.
After a few minutes of chatting more about this gap year idea and all of the amazing places we'd visit, that excitement quickly changed to doubt.
Then the questions began.
What about our jobs? Will they let us take time off?
How would we maintain our health insurance?
What about our apartment?
What about our stuff?
How much would this cost?
Could we still buy a house when we get back?
What about...everything?
In a flash, that childlike wonder and the thrill of possibility were gone. Instead, reality hit us in the face, and hard.
Would our employers let us take the time to travel?
This meant if they didn't, we would be forced to quit. If we didn't have jobs then we wouldn't have health insurance. Dylan had a history of surgeries - we wanted to make sure he'd be covered just in case. With my celiac disease and a plethora of stomach issues, I also would need access to medicine. How would we pay for it?
And then another blow - how would I eat gluten-free around the world? I was naive to think that traveling as a celiac would be easy.
Then there was the awesome apartment we'd been renting since 2012. We loved it and our landlord was not only genuine and helpful but also a really great guy.
Thinking about the sheer amount of crap we had acquired the last five years was overwhelming. What on earth would we do with all of our stuff? How much did storage units cost?
Finally, this trip sounded like a dream, but I knew it would be like having a wedding all over again. It was going to cost thousands of dollars. Was there any way we could go and still have enough savings left for a house?
I went from absolute excitement to pure stress and worry in a matter of seconds.
This was going to be so difficult. There were too many obstacles standing in our way. How could we even consider this would be possible? For every moment of excitement we had just moments before, it was quickly replaced with words of "no", "can't", "won't happen" and "probably not".
---
Once we realized how much stood in the way of taking a career break to travel, the idea seemed like such an impossible feat. We sort of left it at "Well, maybe one day".
Shortly after, the conversation shifted to what our plans were for the week and what we'd have for dinner that night. We continued our walk, stopping to enjoy the overlook of Boston and made snowballs with the fresh snow.
A little while later we left the reservation and drove home to our apartment in Peabody, forgetting about our new plan for the future completely.
The dream of a gap year for traveling quickly became just that - a dream. It was a fantasy. As a newly married couple, we could talk about it, but it would probably never happen.
Until it was the right time.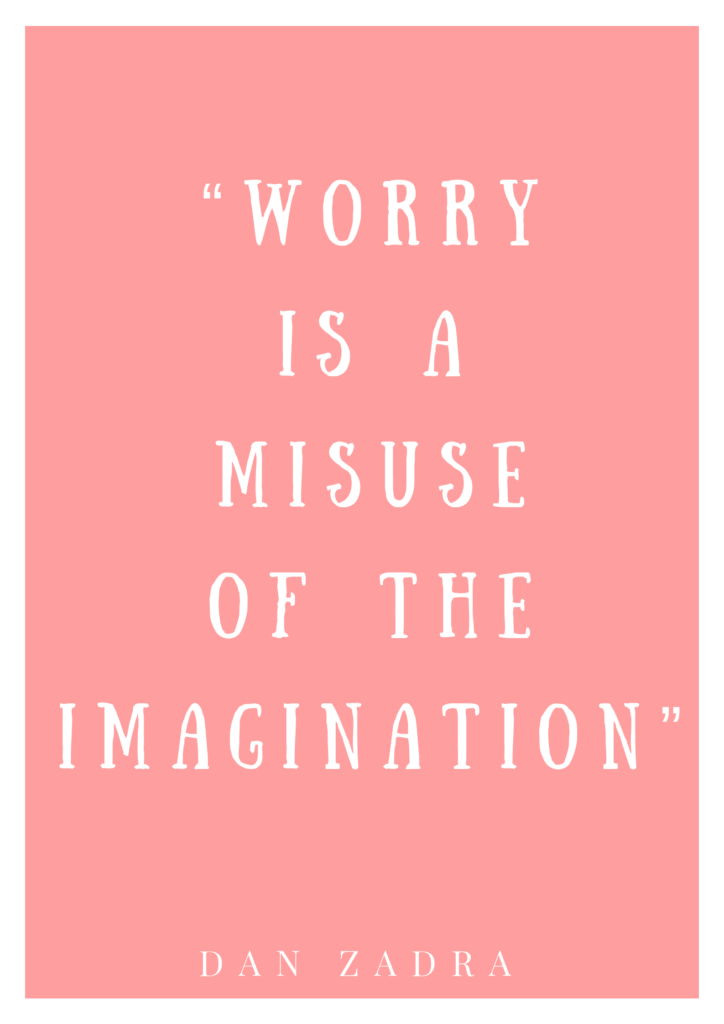 It's amazing how quickly we are willing to limit ourselves. We are so trained to say no!
Negativity spreads like wildfire. Once you start doubting, worrying or thinking in a negative way, it's easy to keep going.
Dylan and I felt like our plans for taking a gap year were unattainable because it had so many steps to actually achieve it. But nothing worthwhile ever comes easy!
If there's something you are wanting to do, or a goal you desire, even a dream that you are chasing that seems completely impossible - don't be afraid. I was in your position too, and I remember that feeling well. I had the dream, but I had no plan to get there, and a lot of doubts about myself.
If you are feeling like the mountain you have to climb (pardon the hiking reference) is just too high, here are some tips to keep you encouraged to take on whatever you are working toward!
---
SEVEN STEPS TO STAY MOTIVATED & GO AFTER YOUR DREAMS

Never say never.
Don't let the worries win! Keep an open mind and be patient. It may seem impossible at first, but don't let that stop you! Take the time to realize that if you have a big goal in mind, it will take time to get there, and that's okay. Embrace the uncertainty for a bit and know that all is coming. This was something that I had trouble with in our gap year at first, but with time, it got easier.

Write it down.
Write down whatever is on your mind - your goal, worries, things that excite you or things you want to achieve. Getting it all on paper makes it seem more real, and can also help you cross out (literally) anything holding you back. Don't worry if it isn't organized (though if you are Type A like me, I'm sure it will be somewhat orderly). Brainstorm whatever comes to mind!

Talk to someone you trust.
Having someone to talk to can help A LOT. Rather than letting your brain overwhelm you, talk it out with a friend, partner, or family member you trust. They can give you perspective and clarity, and also a warm hug if you are feeling stressed. Hugs are great medicine!

Create an action plan.
Come up with a list of attainable action steps that will get you one step closer to your goal. These can be small items or large ones. Make sure you attach a timeline to each action step to hold yourself accountable - it will also help you stay motivated! Keep your action plan somewhere visible to remind yourself of what you are working towards - or maybe try using SMART goals.


Support yourself.
Taking a leap of faith into something new can be scary. Remember to be gentle with yourself and know that you can do whatever you set your mind to. To keep a healthy mindset, remember to keep healthy habits and practice whatever makes you the best version of yourself. If this means bubble baths & rocking out to 90's boy bands (guilty), keep it going. You do you.

Reach out to people of a similar mindset.
Feel like you can't find anyone who has the same crazy idea as you (such as taking a gap year?). It may seem that way, but with the internet, everyone is connected these days! There are tons of Facebook groups, online chats, and local community chapters of people all connecting on similar topics. Chances are there's someone else out there hoping to connect with another person who wants to re-landscape their backyard like an English castle garden. Your people are out there - go find them and share your ideas!

Get ready for amazing things to happen.
Don't feel ready? That's okay. Just start preparing yourself for change. Big things are going to start happening for you, and you just have to be willing to let them. Change is scary, but monotony is worse, right? Be willing to accept new ideas in your life, just this once.
And who knows where that might lead to next?
Part 2 of my series on gap years can be found here. It focuses on conformity, feeling "stuck", and comfort zones.
Stay tuned & thanks for following along!