Taking a sabbatical changed my life - for the better.
Note: This post contains affiliate links. Please see my disclosure page for more information. Thanks!
In June of 2018, a month after finishing my master's degree, I packed up my classroom, came home to our apartment, and breathed a sigh of relief. I asked for a year off to travel the world, and I got it. I was on sabbatical for the next fourteen months!
That fall, I would explore substitute teaching (I needed an income), tutor & babysit local kids in the afternoons, and work on planning our six-month trip while attempting to downsize. In a blink of an eye, that fall semester of substituting and planning has come and gone. We spent six incredible months backpacking around the globe and then came home.
My gap year is coming to a close.
In a few short weeks, I'll head back to teaching. I'll put my posters of Spain, Argentina, and Peru on my new classroom walls, but with a different purpose this time. I'll share my adventures with new students while planning our next adventure somewhere. I'll also be immensely proud of myself for everything I've accomplished.
Taking a gap year was the most transformative, educational, freeing, and amazing time of my life. My sabbatical was a total game-changer, and I want to talk about what happened that made me feel so empowered and how a sabbatical changed my life.
This is the aftermath of my sabbatical.
What's changed?
How am I different?
What did I accomplish?
I'm excited to share it with you here.
If you didn't read my original posts on how this gap year came to be, check out parts one, two, and three. Then come back to this post and learn how a sabbatical changed everything!

How A Sabbatical Can Change Your Life
---

Summer 2018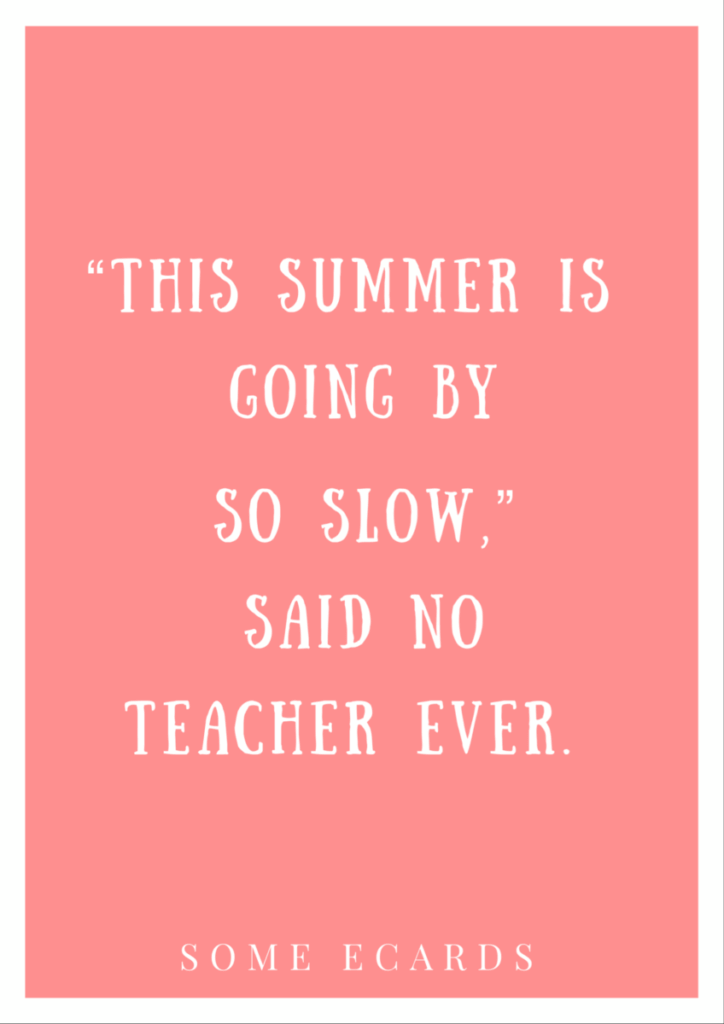 Summer vacations for teachers are never long enough. Despite the time to relax and recharge our batteries, the school year always creeps up so fast. By mid-August, I'm usually convinced that I've gone through a time-machine. I blink and summer is over.
Last summer, it was completely different. I knew I wasn't on the clock just waiting for summer to run out. I was able to truly relax completely for the first time in about five years. We went camping in Acadia National Park with our friends, visited Dylan's family in Vermont, and spent Labor Day weekend hiking in Denver, Colorado. And as summer faded into fall, I got into my own new routine.
Though I was substituting, tutoring, and nannying, the pressure was much, much less. I was in control of my schedule. I organized my time based on when I was available and when I wasn't. I didn't have papers to grade, meetings to attend, 150+ students to manage, or the other daily challenges that can accompany a teaching job. I practiced learning languages other than Spanish. I read travel books. I made new gluten-free recipes. I went to yoga.
It was nice!

I also began packing our stuff, selling a few items on Marketplace/Craigslist, organized our apartment to be sold (our landlord was selling the unit at the same time we were planning to leave!), and little by little, continued to work on this website.

My blog was a constant work in progress.
The Blog
I officially began my blog in June of 2017. I came home from having lunch one day with my colleague & close friend Lisa with my mind buzzing. She had suggested I take a sabbatical year to travel, and I was intrigued.
On that particularly sunny afternoon, I could feel the creative juices flowing through my brain. I dragged my favorite papasan chair out into the warm sunshine. I brought out my laptop, my water bottle, and sat down with my legs crossed. I opened up the computer, clicked on Google Drive, and created a new document.
And then I began to write.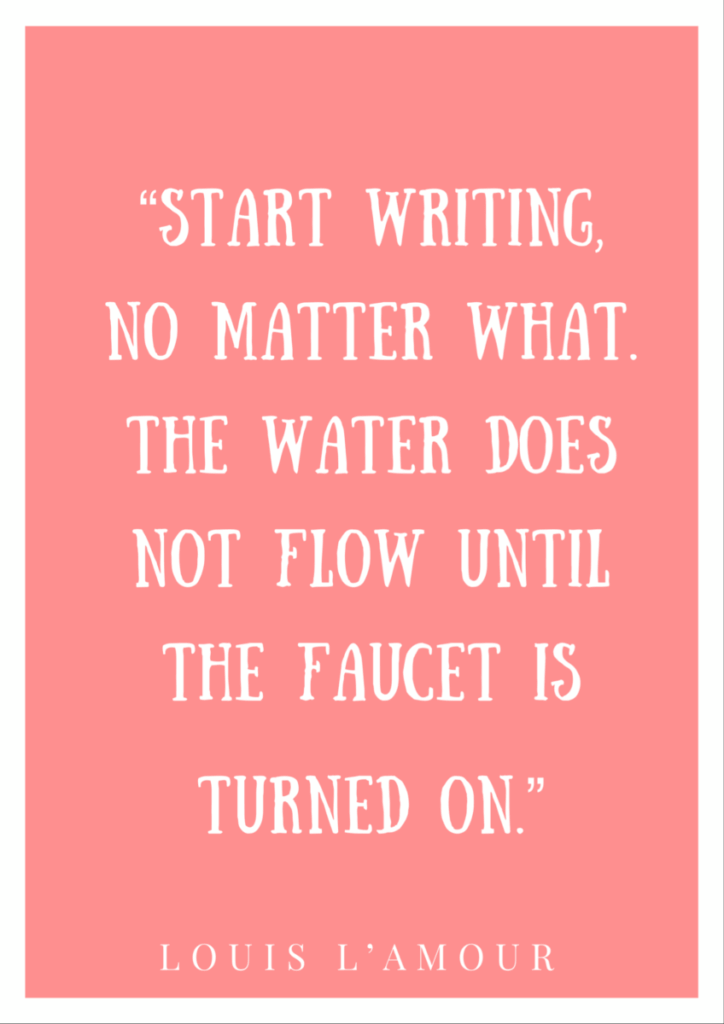 I wrote about how much we wanted to travel. How badly I wanted to do more with my life than just teaching Spanish. Why our week long vacations weren't enough and how helpless I felt being trapped in our jobs. I finished writing out all my thoughts, feelings, hopes, and dreams. It wasn't organized or refined, but it was a start.
I labeled the document "Idea".
Shortly after that first writing exercise, I took another small step. I made an account on WordPress and signed up for a self-hosting website through BlueHost. With a free theme, a wonky format, images that didn't fit, and one post to my name, I started my first official blog - www.traveldontsettle.com.

It didn't last long. I wrote a few posts (they were terrible), mostly about previous trips we had taken and our love of hiking and traveling. I felt lost, unsure how to use this platform, and wondered what I had gotten myself into.
In the midst of my introductory blog phase in late 2017, I became more and more interested in Matt Kepnes and his blog Nomadic Matt. It seemed like Matt had the key to being a successful travel blogger, and I was eager to learn his secrets. His book How to Travel the World on $50 a Day completely changed my perception of travel.

After debating with myself if I was cut out for blogging, travel writing, or anything in the travel community, I decided to take a chance. Matt had never steered me wrong before. I bought his course "The Business of Travel Blogging" to understand what I was getting myself into.
Through Matt's course, I slowly began learning the ins and outs of WordPress, maintaining a blog, and the basics of HTML coding. Each week I updated my website, made small changes, read case studies about successful bloggers and travel writers. I was beginning to understand what it meant to be a travel blogger.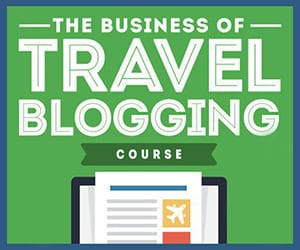 Matt's Superstar Blogging Course was incredibly helpful and instrumental in helping create a successful blog. It taught someone like me, a technology novice, how to build my website one step at a time. Matt also provided business insights, marketing tools, and how to write for your audience, not for yourself.
Shortly after my revelations from Matt's blogging course, Dylan came home from work one day with a new name for the blog.
The Nomadic Fitzpatricks.
I called BlueHost and canceled my domain name of Travel Don't Settle, officially changing it to www.thenomadicfitzpatricks.com. And so this website slowly but surely came to be!
Quick side story: Dylan and I had the chance to meet Matt Kepnes this summer at a book signing in Cambridge for his recent novel "Ten Years a Nomad." He signed a copy of the book for us and was so grateful for my interest, love of travel, and support of him over the years. Matt is the real deal!


The Freelance Writing Gig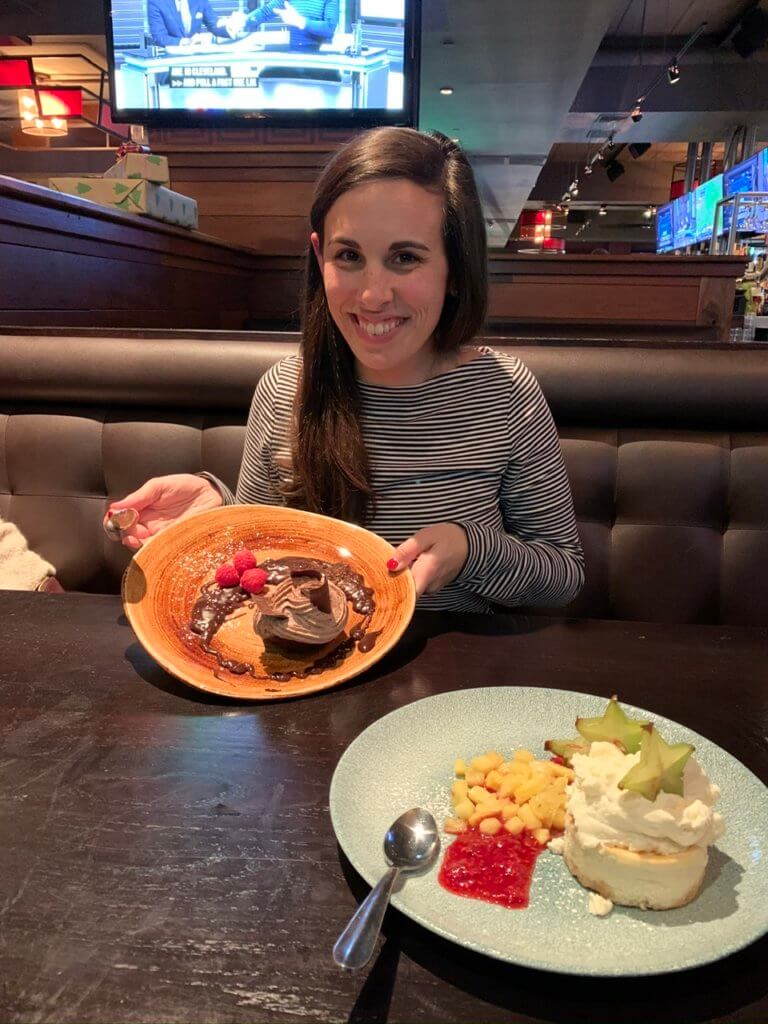 In the fall of 2018, with official plans to take a six month round the world trip, I began changing my approach to the blog. I made every new post for my audience, focusing on how to help others, and not just talk about myself. I shared topics like hiking trails in New England, the beauty and fun of Vermont, and something else I knew very well - traveling with celiac disease.
I wrote a post called "Seven Strategies For Gluten-Free Travel" in mid-October of 2018. I naively thought this post would be a huge hit and would get lots of people to visit my site.
Nope.

Since the blog was so new, the people reading my blog were my parents (thanks Mom & Dad), the kids I babysit for (hi Lindsay!) and of course, Dylan! I needed to get my name out there in the universe some other way.
Over the Thanksgiving holiday, I was pursuing one of my favorite online gluten-free resources - Gluten-Free Living Magazine, and had a brilliant idea. On a whim, I wrote a long email to the editor of Gluten-Free Living Magazine. I explained who I was, my experience with celiac disease for the last decade, our hiking/traveling lifestyle in the New England area, and our plans for traveling abroad. I also included my tiny blog, with a link to my post.
I asked if there was any interest or need for a gluten-free travel expert on New England. From my kitchen table, I hit the send button with excited anticipation.
But then Monday rolled around, and I didn't hear a peep. Tuesday and Wednesday came and went with no response. By Friday, I was convinced my email would be lost in a sea of messages somewhere, never to be seen. My heart sank. I decided that there would be other writing avenues and brushed it off the best I could, still disappointed, but too busy with our plans to think about it much more.
Weeks went by.
Dylan and I spent multiple days moving all of our stuff into our storage unit, packing up remaining items, canceling our bills, and preparing to drive to Florida for the holidays. We officially said goodbye to our apartment of seven years on December 15th and began our road trip south.
Shortly after, in true Christmas fashion, a miracle happened.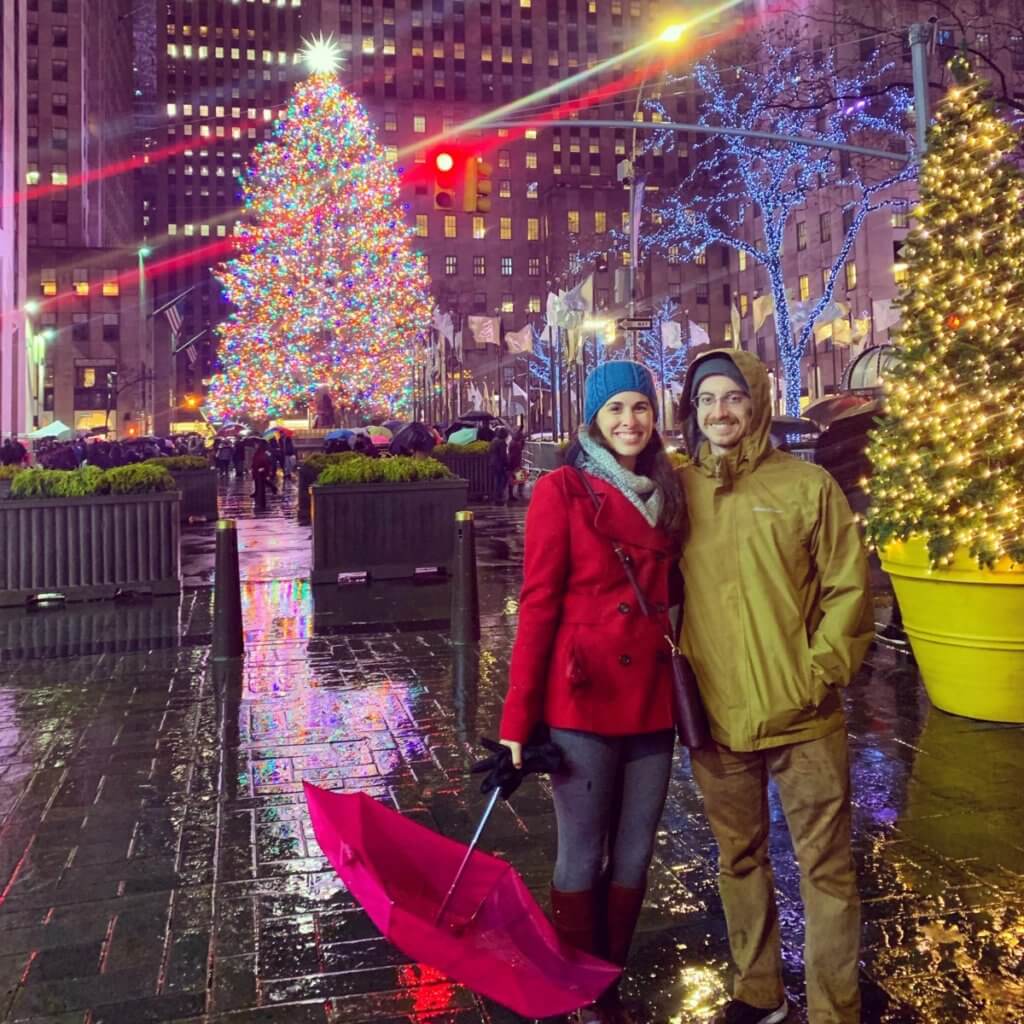 Just a few days before Christmas, Dylan and I made it to South Carolina. As we were sitting on the couch chatting and catching up with my in-laws, I happened to look down at my phone to see a new email ping through.
It was the editor of Gluten-Free Living Magazine. She in fact loved my gluten-free post and was curious if I was interested in contributing articles on New England as well as our international destinations.
I was ECSTATIC and couldn't contain my excitement!
In the next few days, the editor and I worked out a schedule for submitting my articles (they were paid, too!) to Gluten-Free Living. We determined I would write one article per month for all of 2019. I would begin with the New England based articles, then move on to the international articles around June.
I couldn't believe it! I was going to be a freelance writer!
I WAS A FREELANCE WRITER!
I never considered writing as a career, but now I could add a "freelance writer" to my resume. I had a passion for travel and a knowledge for gluten-free eating - why not combine the two and write about them?
How had I not thought of this sooner!?
Shortly after establishing a freelance gig with Gluten-Free Living, I made a connection with Courtney from Traveling Gluten-Free Mom. Courtney then interviewed me as a local celiac from Boston for her website! I felt honored to be recognized and happily shared my favorite gluten-free spots.
With each new connection and opportunity, I felt as if I was becoming an entirely new person. And on our trip, every day was a step toward finding myself once more.


The Round the World Trip
On January 2, 2019, Dylan and I boarded a plane to Lima, Peru, and began our six months of full-time travel on our round the world trip. Each destination was better than the next. We hiked epic mountains, sampled delicious foods, met people from all over the world, and thrived living the backpacker life as The Nomadic Fitzpatricks!
The trip taught me more patience than any day in the classroom ever has.

Between going to the wrong airport in Buenos Aires for an early morning flight, to having a car breakdown in Argentina when we needed to get it back to Chile in the same day, to navigating eating gluten-free in Asia where celiac disease is very rare and soy sauce is in every dish, to handling speaking other languages, navigating new cities and transportation systems, going from place to place, learning new customs, all while writing my articles and trying to maintain my blog...it was a HUGE exercise in letting go.
I learned a TON about flexibility and surrendering control. The trip also taught me to care less and less about what people think, which is something I've struggled with for a very long time.
When Dylan and I had to do laundry in Punta Arenas, Chile, I walked through the town in the most ridiculous outfit I've ever worn. I never would have stepped foot outside in Dylan's gym shorts, high socks, sandals, a down coat, and an alpaca hat, but I did. And though I initially felt self-conscious, thinking other people might care about how I looked, I realized it didn't really matter. The only thing that mattered was if I cared.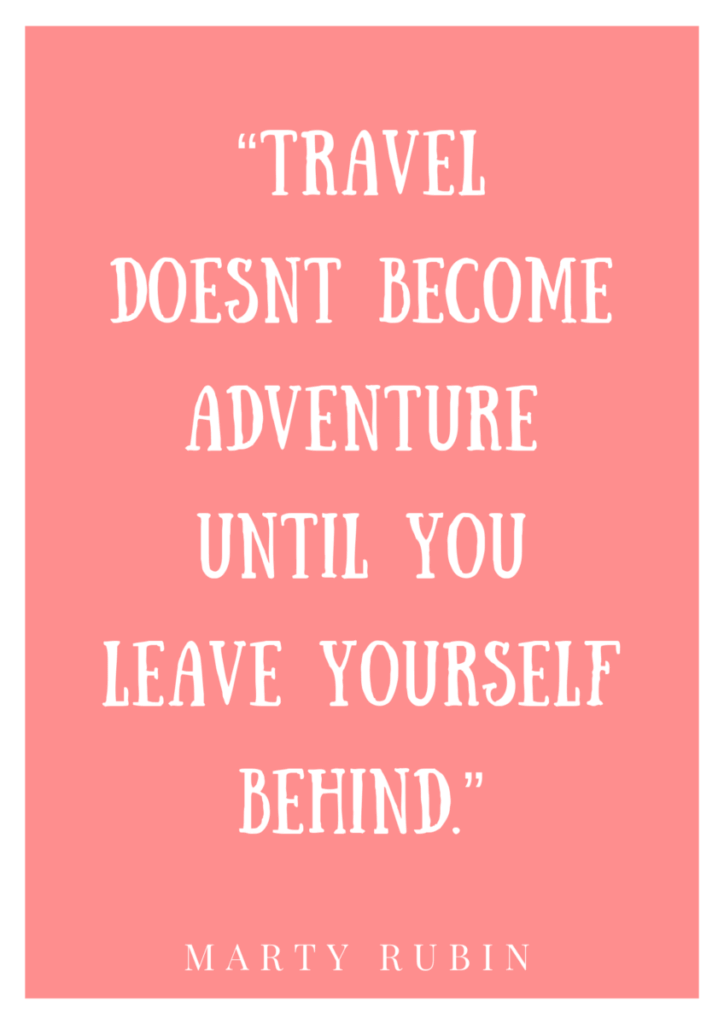 I also stopped wearing makeup. Even though I struggled with hormonal acne on my face, I slowly began to ease up on myself. Self-criticism was something I always fell back on, and on this trip, the opportunity for that became less and less.
Stripped away of all the demands of my job, society's expectation of how I should look, and everything I always felt I "needed" to do, I became comfortable in my own skin. This trip made me feel like I was letting go of a layer of insecurity I always carried. Day by day, I felt my old self slip away, replaced by someone stronger, confident, and willing to put herself out there.


The Gluten-Free Community & Beyond
I loved "meeting" new people in the travel, round the world trip, backpacking, and gluten-free communities online during our travels. After connecting with Courtney, I started to very slowly grow my Instagram presence and community. I found gluten-free travel aficionados, travel couples, gap year teachers, and fellow hikers and followed them. I followed those who shared my same interests and passions, and it helped motivate me to keep going.
I also looked for other freelance writing gigs. I quickly learned how many of them were unpaid and started to accept the fact that I was still very new to this writing career. I'd have to start slow and practice.
On the blog, I wrote about our adventures abroad in South America, New Zealand, and Bali. I realized my writing was evolving, and my posts were improving every time I published a new post. I also went back to Nomadic Matt's SuperStar Blogging Course and reread the modules week by week.
Around April, after months of posting photos about our travels, the gluten-free foods I had discovered, and the epic hikes we had climbed, I finally surpassed 1,000 Instagram followers. I was thrilled! It felt like a real milestone.
Shortly after, my friend Carrie from ForGlutenSake interviewed me on Instagram Live about my experience with celiac disease for Celiac Awareness Month. She helped me believe in myself, embrace celiac disease as a blessing, and encouraged me to continue to share my knowledge with others. It was at that point I felt I was really becoming an important contributor to this online gluten-free community. I started to wonder what it would be like to be a full-time blogger for a career.
It was as if every step, every moment, and every challenge had lead me to this new purpose in my life. I was meant to share my experiences with the world and help others travel on a budget, eat gluten-free, and hike amazing places. But then reality called.


The Teaching Job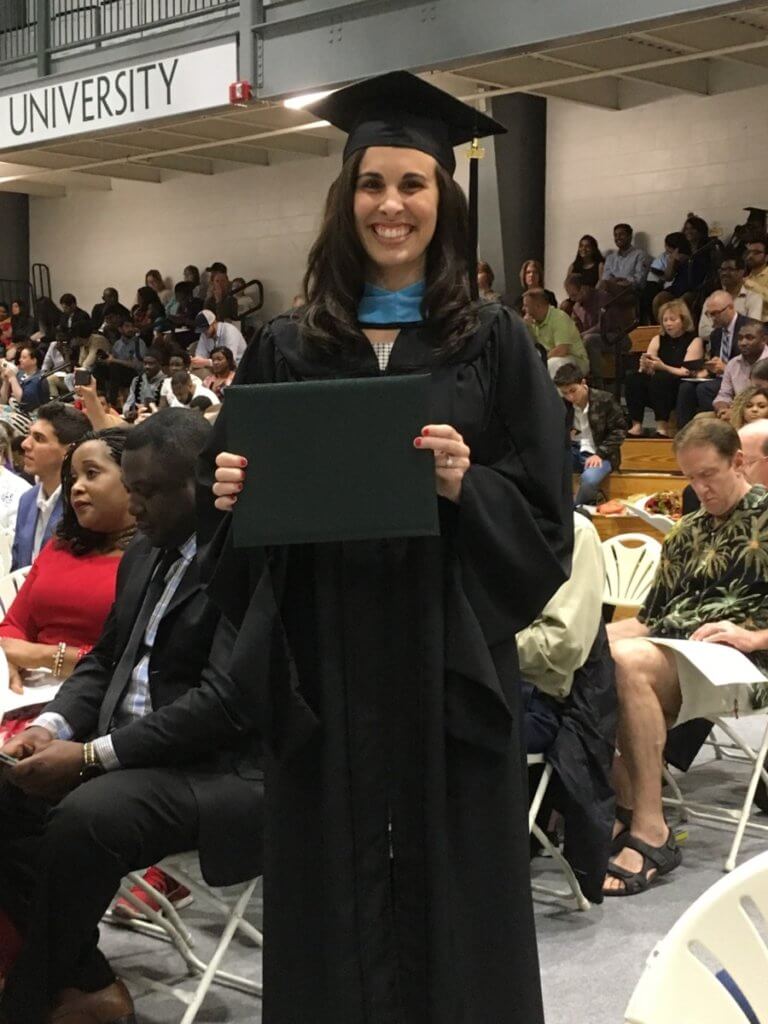 It was mid-May of 2019, exactly one year after my graduation from Fitchburg State University with a master's degree in curriculum & teaching.

My parents were visiting us in Italy, and we were having a blast. The last thing on my mind was planning out returning to my school district. I forgot that back stateside, the school year of 2018-2019 was coming to a close.

While in the city of Pisa, with the Leaning Tower looming ahead of me, I looked down and saw my phone had a missed call and voicemail. Seeing the phone number was like a jolt of shock right through my system. I had completely forgotten about teaching.
When I left for my sabbatical year, I had worked out an agreement with my school district. I would be able to return for the 2019-2020 school year, and my job would be secure. I could also choose to part ways and go to a different district without any contractual obligations.

When we left in January, it had been my plan to return to the same school. Now, in mid-May, I was in a completely different mindset and was embracing change with open arms.
I had some decisions to make.
We left for Spain at the end of May to hike the Camino de Santiago for two weeks. It was the perfect opportunity for reflection and to think about the person I had become on this round the world trip.
Was I willing to go back to what I already knew, or did I want to take a chance on something different?
I had changed so much in six months, and I didn't want it to disappear. After much reflection and deliberation, I decided it was time to carry that change home with me.

Coming Home
"Travel is not reward for working,
it is education for living."
After 170 days, 20 countries, and over 1,000 miles of walking (each), it was June 20th.
Dylan and I hiked 165 miles on the Camino de Santiago over two weeks before finishing our trip in Madrid. We ate tapas, explored museums, drank wine, and enjoyed the sunshine.
But early in the hours of that Thursday morning in June, it was time for Dylan and I to come home.
Landing in Orlando, Florida was strange. I remember thinking everything was way too clean and speaking English felt odd coming out of my mouth.
In a reverse of our December plans, we visited with family and friends in Florida before starting our drive north to Boston.
Rather than make the road trip straight up I-95 on the east coast, we made it exciting and fun. Dylan and I checked off four more state high points, explored Cuyahoga National Park, and visited Niagara Falls in Canada!
Arriving back on the north shore of Boston, everything was familiar.

Both Dylan and I missed the feeling of newness, constant change, and exploring something different every day.
On July 1st, we moved into our new (much smaller) apartment in Salem.
"Life" began once again. Grocery shopping, unpacking, organizing our stuff, bills, and normal things. We donated boxes and boxes of clothing, sold items on Facebook marketplace, and condensed our belongings with a new mindset.
Dylan started work on July 8th, and shortly after, I made decisions about my employment as well.
After interviewing with another school district where I had substitute taught the previous fall, I made the decision to leave my old school completely. I felt confident in my decision and amicably parted ways with my previous district.
I was excited about something new, and not afraid of change or being different. After years of feeling trapped and never going after what I truly wanted to do, I felt it was a step in the right direction.

As the summer weeks continued, we tried finding new things to do whenever possible. We walked more, trying to maintain our steps like we did while traveling. I worked on new blog posts, expanding my social media following, and making our apartment into a home.


The Aftermath
I'm heading back to the classroom soon, but I don't feel like the same person who left it last June.
For once, I'm not anxiously awaiting the start of the school year with paranoia. I'm letting it happen, surrendering control to just accepting each day with gratitude and being happy for this new opportunity.
I'm more confident and less wary of people's opinions. I'm feeling free, open, strong, and determined.
This summer is the first time I haven't made a habit of sleeping until 10 AM. I've been getting up between 7-8 almost every day, excited to work on my blog and continue to grow my website more and more.
Every day that my audience and reach increases, I realize how far I've come in my journey. I'm almost at 2,000 Instagram followers, and my blog is looking ten times better than it did when I first started. I've improved my SEO scores, established a writing style, and I continue to learn more and more every week.

Like teaching, I know that blogging and writing is a career which I'll always be improving. I'm an avid learner and I've found something else to be passionate about, and that thrills me to my core.
This summer I attended my first event as an official gluten-free blogger. I continue to write travel guides once a month for Gluten-Free Living Magazine. I did a giveaway with my favorite local bakery Crave here in the Salem area. Everything continues to grow and improve, one day at a time.

Sometimes I compare myself to other bloggers, Instagrammers, and influencers and think I'm not making an impact. But then I am reminded of where I started from.
Before this trip, I had roughly 500 Instagram followers (December 2018).

As of today (August 22, 2019), I have 1,866 followers on Instagram. (Update: 1,878 as of 8/24!)
My former blog's domain name of traveldontsettle now belongs to someone else. I've fully embraced my website as The Nomadic Fitzpatricks. I'm constantly making small adjustments and improvements to get it looking better and better!

Every day is a new chance to learn and grow.
I'm at the point in my life where I feel anything really is possible and that I can chase my dreams without fear. It's as if I'm a new college graduate with the world ahead of me, except I'm now a thirty-year-old married woman with a side hustle that brings her so much joy she could burst.
I'm not sure what's next for me, or for Dylan, or for the both of us. We're both taking it one day at a time. For now, I'm excited for a new school year, new students and colleagues, and continuing to pursue a newfound avenue in my life that is blogging, writing, and helping others.
I'm embracing the journey, the unknown, and the knowledge that all is coming.

If you are looking to take a career break, change your routine, do something, ANYTHING different than what you usually do, just try it.
I know it's scary. I was narrow-minded and anxious. I tried so hard to control everything because my life was filled with stress and pressure.
Don't let that happen to you.
Take one small step that will move you forward.
I promise it's worth it.
Change is scary, I know.

I used to fear it, fight it, and cling to what was my comfort zone.

Breaking out of it was the best thing I ever did.

Nothing changes if nothing changes.
Right?
-Jen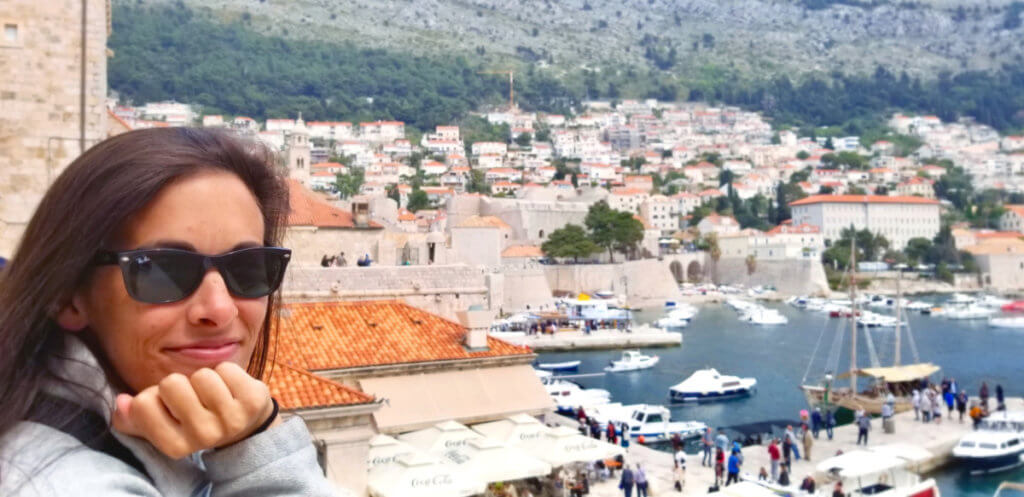 Have you ever taken a sabbatical?
Would you ever consider taking one, and why?
Let me know in the comments!