This ABC Trek post is the longest I've ever written for the blog!
This post may contain affiliate links. Please see my disclosure page for more information. Thanks!
One of the most challenging aspects of our round-the-world travel this year was hiking to Annapurna Base Camp in Nepal.
The hiking portion of our ABC trek was relatively easy. With the help of Snow Leopard Trek, our amazing guide Tek and wonderful porter Raj, we averaged about 5-6 hours of hiking per day. It was early spring, and the rhododendron trees were in bloom. We saw the sunrise at the snowy summit of Annapurna Base Camp with perfect blue skies.
No travel experience is perfect, and accidents, illness, and other things can happen! Thankfully Dylan and invested in travel insurance for just that reason, and it definitely was a worthwhile purchase for this trip (as you'll see in reading this post). It's so important for any type of travel experience!
We are very thankful to Snow Leopard Trek for guiding us and planning our ABC Trek in Nepal this spring. Anmol and Yankila were so kind, going above and beyond to make our trip as successful as possible. Our porter Raj was very friendly, even in his limited English, and always had a smile on his face!
We also learned so much from our guide, Tek. He is without a doubt, the most intelligent, personable Nepali guy! Dylan and I had so much fun talking with Tek and becoming friends. We still keep in touch with Tek and his family via Facebook and WhatsApp and consider them friends. I hope we can reunite one day!
I'm so glad we were given the recommendation to complete our ABC Trek with Snow Leopard and would highly recommend this company to anyone interested in trekking in Nepal. Big thanks to my Aunt Jane for the tip and her dear friend Geri for all information!
Read on to find out the good and the bad from our ABC Trek, and how it all happened!
Fair warning - some parts of this story will be gross, and I'm sorry if it's TMI. I feel it's important for anyone reading this to understand exactly what happened and why we made the decision to change our plans and how grateful we were to have our travel insurance!
Our ABC Trek Story in Nepal
Getting to Pokhara
We arrived in Pokhara by bus from Kathmandu on Sunday, 3/31/19. The bus ride took over seven hours and was reallllly bumpy! Roads aren't paved like we are used to in the United States - there was a lot of dirt and rocks.
On Wednesday, 4/3, the day before the trek, I ventured out with Dylan and gathered last-minute supplies for the trek. We explored the shops and stores of Pokhara, getting everything we needed (like toilet paper!) as well as gluten-free snacks, extra socks, and rehydration salts. It was similar to the amount of preparation that went into our Inca Trail trek with Alpaca Expeditions in Peru.
To give you an idea of our packing list, here's an idea of what we brought.
The night before, we organized everything into our duffel bags and tried to sleep, but with little luck. I was anxious and wired until well into the morning hours. I'm so glad I recorded everything in my travel journal so I can relay our entire story to you here.

Our Trek Itinerary


Background Information on the Annapurna Base Camp Trek from Snow Leopard:
The Annapurna Sanctuary also known as Annapurna Base Camp, forms a natural amphitheater, ringed by peaks that offer a 360-degree panorama of Annapurna South and I, Varahashikhar, Gangapurna and Machhapuchhare or "Fish Tail" as it is commonly known. The trek starts from Pokhara then heads north along the traditional trade route towards the terrace field via Birethanhti and Saulee bazaar to Ghandrung. From here the trek contours eastward through thick rhododendron and oak forest to Chhomrong to follow the Modi river valley, through thick bamboo and rhododendron forests into the Sanctuary itself. The return is via a slightly different route through the villages of Jhinu Danda, Pothana, and via Phedi to Pokhara.

I do not receive any commission for recommending Snow Leopard Trek. They are a fantastic company that has been leading treks in Nepal since the 1980s. I heard about them from a mutual friend of the family.

By booking with Snow Leopard, you are directly supporting the Nepali people and their families who work in the office, as porters or guides, or run the teahouses in the local villages.
Go local and trek with Snow Leopard!
Gluten-Free
I was very lucky to have Tek with us at all times to explain my dietary restrictions. Thankfully, the food we primarily ate on the ABC Trek was dahl bat, which is naturally gluten-free, and potato-based dishes. I did not have any issues with gluten during our entire time on the ABC Trek!

I also brought snacks to keep me full in case there were any challenges with food. I brought rice cakes, Nutella, peanut butter, and assorted nuts/trail mix.
For more information about trekking in Nepal on a gluten-free diet, check out this amazing guide my friend Sarah created from Endless Distances! She hiked to Everest Base Camp shortly after we visited Nepal and had a similar success story. Sarah was kind enough to ask for my input in this article regarding gluten-free spots in Pokhara and Kathmandu, which I happily shared!

And now, here's how it all happened!
Day 1: Nayapul to Tikhedhunga
After little sleep, we brought our stuff downstairs in the hotel and had breakfast outside on the patio. Tek arrived before 8 AM and we met our porter, Raj, who would become a close friend in the next few days. Right on schedule at 8 AM, we climbed into our van, and began the drive to Nayapul - the starting point for the ABC trek.
The first half of our drive was fairly calm and business as usual. Dylan and I simply people watched, observed the world around us, and listened to the constant string of Nepalese coming from the front seat. Traveling was a great reminder to be present and mindful of the world around us.
About halfway into the drive was when things started to get interesting.
Due to the insane amount of rain in Nepal the previous few days, there was a TON of mud on the dirt roads. The mud was so thick it was causing hours of backed-up traffic. We saw two buses get stuck and then our van almost got stuck! We sat in the van just waiting for it to clear for at least 1-2 hours. Tek and three other men, including a local policeman, had to push our van out of the mud at one point. It was quite the spectacle!
We eventually made it to Nayapul. Tek led us through the village of Nayapul to a hill where a small restaurant where we had lunch. Sitting outside on plastic lawn furniture, with prayer flags blowing in the wind, and a potato roasty in front of me, we had begun our adventure on the ABC trek!
Our stopping point was Tikedhunga, which didn't take long to reach. Dylan and I had been walking regularly (on average, 5 miles per day) for about 3 months, and had no issue with the uphill walk. Along the way, we passed houses, farms, children, flowers, dogs, and even buffalo. Tek commented on how quickly we made it to our first overnight teahouse - it was barely 4:00 PM.
We stayed at Chandra Guest House our first night. I took a hot shower (had to take them when available!) and changed, while Dylan relaxed in the room. After my shower, I organized our backpacks, washed & hung out clothes to dry (they were damp), and happily watched two Nepali boys play soccer with some hikers. They were having such a good time!
After Dylan had also showered, we headed downstairs to the dining area for dinner. We learned about the history of Annapurna and the region of Mustang from Tek while enjoying our tea. Masala chai is delicious and warms you right up - the perfect evening drink before going to bed. After a successful first day, we went to sleep excited for Day 2.

ABC Trek Day 2: Tikhedhunga to Ghorepani
We woke up and went down for breakfast at 7:00 AM, ready for day 2 of the ABC Trek.
I wrote in my journal: "stomachs still weird for both of us". We had been noticing our stomachs were a bit off since our arrival in Nepal, but unfortunately, that was only the beginning. More on that later!
Today's journey to Ghorepani had hundreds upon hundreds of steps! I started to count the steps just to pass the time. Once I got to a thousand, I gave up and didn't count anymore. We passed many farmers, mules, dogs, children, buffalo, chickens, goats, sheep, and other hikers too. Everyone on the trail said "Namaste" as you passed by.
For lunch, we stopped at one of the many teahouse cafes. We ate outside in the fog, and the condensation on our clothing was laughable! I tried dal bhat for the first time and liked it. The process of going from being extremely warm from the uphill hiking to extremely cold from sitting at high elevation was happening - a lot!
The remainder of the hike was through dense forest and woods where we discovered the most enormous rhododendron trees I have ever seen. They were in the brightest shades of pink, fuschia, and red, and towered above us with vines and branches. These were nothing like our rhododendrons back home.

Many of the forested areas we passed today were filled with prayer flags, which I always looked forward to seeing. There were some small rivers, waterfalls, and many stone steps. Much of today's walk, especially after lunch, reminded me of our Inca Trail trek in Peru.
We arrived at our stopping point- the village of Ghorepani, around 2 PM, and took a celebratory picture outside the village. After Tek had our trekking passes stamped, we were led to our teahouse for the night. Our room was small, with a private bathroom. We were absolutely freezing by the time we got up there - the temperature was beginning to drop - and quickly!
After a hot shower and stepping into damp clothes (the constant struggle of trekking), it was a challenge to get warm. We spent the rest of the evening crowded around the only source of heat at the teahouse - the fire in the dining hall. Dylan played cards and chatted with Tek and Raj while I listened, wrote in my journal, and befriended a couple from Spain. I'll take any chance I can to practice my Spanish!
After another fairly easy day of walking & getting warm by the fire, we went to sleep to the sound of rain and thunderstorms. I had some trouble staying warm, as again, due to the fog, rain, and high elevation, everything (including the bed and our sleeping bags), were damp.

ABC Trek Day 3: Ghorepani to Tadapani
We were planning to hike up Poon Hill to see the sunrise, but with the number of clouds and rain in the area, Tek let us sleep. He knocked on our door later in the morning and suggested we go to the roof to see a glimpse of the mountains.
The rooftop was freezing! Yet spotting the mountains dotted with sunshine we had traveled all this way to see was definitely encouraging. It was such a strange juxtaposition to see this village, with all its little buildings, huts, and teahouses cramped together, surrounded by the vast open space of the Annapurna mountains. I was beginning to appreciate the beauty of Nepal.
After breakfast, we headed out toward our next village of Tadapani. Our walk was moderate but had a lot of uphill at first. It was foggy in the morning and we passed multiple stops with hundreds of prayer flags. Despite the dampness of the fog, the amount of uphill had us removing layers quite quickly.
Tek would stop and share stories, legends, and facts with us about the area along our walks each day. These would include information about religious ceremonies, customs, traditions, and language of the Nepali people. We never got tired of listening!
Today we had another chance to see the towering rhododendron trees, the national flower of Nepal. As I mentioned earlier - rhododendrons in Nepal are nothing like any rhododendrons I've ever seen. We were lucky to complete this trek in April when they are in bloom.
We made it to our halfway point for the day but decided to press on. After that, it was all downhill until our lunch stop in Ghandruk. We passed numerous streams, waterfalls, cairns, ponies, a few goats and sheep, and more rhododendron trees. Lunch was outside and in no time, I was freezing, and very sleepy. Tea and dhal bat warmed me up, but I was falling asleep sitting up in my chair.
Our next tea house was in the village of Tadapani, where we arrived in early afternoon. Our room was similar to the previous two nights, private with two twin beds, but the bathroom was just a squat toilet down the hall. We skipped showering that night.
Once I arrived in the room, I immediately climbed into my sleeping bag and took a nap.
After I slowly drifted off for about 15 minutes, I nearly jumped out of my skin when an enormous crack of thunder boomed outside. Previous thunderstorms and rain in Kathmandu had already given me an idea of what was coming. Thunder roared outside the teahouse for the rest of the night. Giving in to defeat and wanting to warm up, I set out to the main room to find Dylan and a fire.
Dylan and I spent the rest of the night enjoying wonderful company with the many fellow trekkers staying at our teahouse. There was a large group of folks from Australia who were very friendly. We stayed warm by the wood-burning stove, and even got to pet the cute kitty that had her own special spot by the fire. Imagine our surprise when we began chatting with another couple, Tom and Joanie - only to discover that Tom was from Vermont!
Right before our dhal bat appeared for dinner, the clouds cleared, and with the moody lighting and snow-capped peaks, it made for quite the evening sight! Dylan and I went outside with Tek to take some photos of this magical landscape.
After dinner, Tek told us a story about the history of Nepal, and how it used to be just the kingdom of Kathmandu. It was fascinating. We went to sleep and slept well that night. It was a good thing I had a solid night's sleep as I would need my strength for Day 4.

ABC Trek Day 4: Tadapani to Chhomrong
At 5:50, Dylan and I went outside on the roof of our teahouse to try and see the sunrise. It was again, much too cloudy. I went back to sleep for a while until breakfast at seven. We chatted with our hiking buddies, and I snuck in a few more pets with the adorable teahouse kitty. The clouds eventually cleared and led to a very clear and enjoyable morning!
We had gorgeous valley views today - so much greenery, farms, mountainsides, and stone stepped pathways. The walking was easy, the rain never came, and it was a comfortable temperature. Clouds moved in here and there, but we kept walking at a good pace and chatted with Tek. We stopped for lunch and that's when things went downhill. (Warning - this is not the only pun of this post. There are more).
My stomach would not cooperate. Remember on the morning of day 2, both Dylan and I had noticed our stomachs were a bit off? Well today it was REALLY off - and it wasn't gluten.
I began noticing that after everything I ate, my stomach would have bad cramps. They usually passed after a while, but by lunchtime, I realized these were developing into something much more serious. I needed a bathroom, and fast.
Thankfully we packed enough toilet paper for our trek, because I needed it. I spent a lot of time in an outhouse with a squat toilet. Once it seemed like everything bad was out of my system, I sipped some ginger tea and determined we should keep going toward our stopping point of Chhomrong.
As we passed through another village I had to stop again to use a bathroom. We waited a bit to make sure, and I felt okay enough to continue.
I really thought that was the end of it, but unfortunately, it wasn't. About twenty-five minutes later, I had that horrible feeling of dread where you know you need a bathroom, and it's going to be bad. At that point on the trail, there were no bathrooms, no teahouses, no villages, no nothing to be found. Just a forest and the dirt path with me, Dylan, and Tek. Raj often walked ahead of us, and he was currently about ½ mile ahead, making what transpired slightly less awkward.
I grabbed the toilet paper from Dylan's backpack, jumped down into the side of the path a good distance, squatted down behind a rock, and went. The toilet paper had to be kept in a bag to be thrown away at our next village.
As I pulled my pants back up, I turned around to see a cow watching me intently a short distance away. It was the one thing that made me laugh despite how horrible I was feeling.
A Nepalese cow, cool as a cucumber, just chewing on grass, watched me poop in the woods.
We finally made it to our guesthouse in Chommrong around 2 PM. Tek had arranged for us to have one of the rooms with a private bathroom. Dylan got me filtered water and rehydration salts while I took Imodium. I spent the rest of the afternoon resting, visiting a German bakery with Dylan next door, and reading on the Nook app on my phone.
The Imodium seemed to help slightly, but I couldn't eat much for dinner. I tried having plain white rice and hard-boiled eggs, but my stomach hurt as soon as I took a few bites. I called my Dad using the WiFi signal on my phone and asked about taking the emergency antibiotics we had brought. He agreed and cautioned us to be careful and make sure I was up for the remainder of the trek.
I was already concerned and worried that we might not make it to the ABC summit. But with Dylan's encouragement and support, we decided to see how I felt in the morning. I took the antibiotics, had more water, and went to bed, praying that in the morning I would feel better.



ABC Trek Day 5: Chhomrong to Dovan
After sleeping in later than usual, I went outside to see the best and clearest view of the Annapurna mountains on our trip so far. It was sunny, and my mood was positive. We had breakfast outside on the patio (in the spot you see above) and I took more medicine and rehydration salts. I had a very light breakfast of an egg omelet and felt okay. I was so grateful to be feeling better, and actually was okay the entire day!
After breakfast, we waited for a good two hours before leaving. Tek and Dylan had agreed it was best for me to wait and see if I felt okay before continuing. By 10:00 I was feeling fine and decided to press on.
The morning walk included a lot of uphill, then downhill, then uphill, then downhill. So many stairs! I had low energy from being sick the day before and was pouring with sweat by the time we got to Dovan. Tek, of course, was very supportive, and still sharing his stories and facts about Nepali customs and history as we trekked along.
We made it to Dovan around 3:00 PM without any issue or stops to go to the bathroom in the woods! I was again, grateful that I was on the mend. My stomach was cooperating and I felt confident we could make the last leg of the trip to Annapurna Base Camp in just two short days.
Upon arriving in Dovan, I made use of the hot showers available and changed. In the courtyard, I joined Dylan, who had been chatting with a friendly couple from D.C. named Laurie and Bill. They were also trekking to ABC and we bonded over our travel experiences.
I snacked on rice cakes in the small dining room once it got dark, texted my parents with the WiFi connection that I was doing better, and relaxed. It started to rain around dinner time so we stayed inside the dining building for the rest of the night.
During dinner, we went over the plan for tomorrow's hike with Tek surrounded by the local Nepali families from the village. Still feeling stable, I went to bed early and slept well, without any stomach problems. Feeling positive I was on the mend, I felt encouraged for our reminding days of the trek.

ABC Trek Day 6: Dovan to MBC (Machhapuchhre Base Camp)
It was the last full day of hiking before we'd make it to the summit of Annapurna Base Camp. I woke up well-rested, feeling confident that I was over whatever stomach issues had tried to bring me down.
After breakfast and trying to stay warm at this higher elevation, we began our trek for the day. The morning trek was not as challenging as the day before. There were multiple terraces, farms, and green hills. Dylan loved the ABC trek because of the climates and varying landscapes we were able to hike through. You never knew what was going to be around the corner!
When suddenly the green forests gave way to snow, I knew we were getting close to our final stop before ABC. It took a while before we made it to our lunch stop in the village of Deurali (remember that name).
Still feeling okay, I had a potato roasty with a masala chai tea and tried to stay warm. It got cold and foggy quite quickly, and we still had a few hours before we would make it to MBC. We put on crampons and began the uphill trek toward Macchapucchare.
Everything was going great, and I really thought I was in the clear.
Until I wasn't.
My stomach started doing the same thing it had two days prior. Terrible cramps and pains made me have to stop in the snow and say "I need to go to the bathroom, now."
So I grabbed the toilet paper, found a spot among the rocks and sparse trees to do my business. It was really cold at this point, and the fog was moving in. I knew this was not an ideal spot to stop, and we should continue moving toward the shelter at Machhapuchhare Base Camp.
I reunited with Dylan and Tek and we'd start walking once more. Tek kindly offered to carry my bag (Dylan had carried mine previously when I didn't feel well), and we slowly made our way through the snow. The crampons helped, but what I didn't expect was having to stop to go to the bathroom in the snow AGAIN.
And again.
And again.
Things were not going well for me. After it seemed there was nothing left in my system, I did feel better, and managed to make it to the guesthouse. We were already so far past Deurali at that point, it made sense to keep going.
But it wasn't easy.
Everything was very cold, and I felt so nasty. Since there were no actual showers, the best they could offer me was a bucket of hot water and a cup to pour on myself. Based on the situation with my stomach that afternoon, I would take anything I could get to feel remotely clean.
I changed into the only clean clothes I had, and immediately put on every single layer I owned. There was no heat or fire in the main room of the teahouse since there were no trees in sight to cut down and use for firewood. I actually brought my sleeping bag and sat in it - I was freezing!
Feeling remotely better after getting somewhat clean and having taken more antibiotics, I considered myself stable for the moment. I snacked on rice cakes and chatted with the other hikers heading to ABC the next morning. Dylan was outside admiring the snowy mountain scenery that surrounded us everywhere we looked.
Up until that point, I figured my body was just not used to the food in Nepal. Dylan had mentioned his body was feeling a bit "off", so I assumed that my loose stomach was just my body adjusting. The antibiotics had initially helped, so I figured the rest of the dose would do the trick come the morning.
I tried my best but had difficulty sleeping. I slept in fits and had horrible stomach aches all night and gas pains that just wouldn't quit. The only good thing about the night was when Dylan woke me up to go outside and see the stars around 3:00 AM.

I've never seen a more clear night sky, or more stars, in my entire life.

ABC Trek Day 7: Annapurna Base Camp to Deurali

Today was the highlight and best part of our adventure - making it to Annapurna Base Camp!
Looking back on this day now, more than six months later, I'm not sure how I actually managed to hike up to the summit based on my illness.
After barely sleeping and with a grumbling stomach, we woke up at 4:30 AM to make the last hike to ABC. My stomach really started hurting again, so we had to wait until 5:20 AM to begin the walk because I was in and out of the bathroom once more. When I seemed stable, we started up the mountain in the dark but with clear skies.
By some miracle (trust me, I was praying), my stomach cooperated all the way to the ABC summit. We climbed in the snow alllll the way to 13,500 feet. It took us two hours to hike all the way up, during which I focused on getting enough oxygen. Breathing was tough at times, due to the high elevation, and it was at this point that Dylan started noticing he wasn't feeling so well either.
Just as the sun came out and began hitting the peaks of the Annapurna range, we made it to the top. It was 7:45 AM when we took the photo below - and marveled at completing the ABC trek! Tears stung my eyes when I realized the incredible feat I had accomplished with the current state of my weary body. At that point, I was so excited we had made it, that nothing bothered me.

I was all smiles and excited that I had done exactly what we planned - to make it to Annapurna Base Camp in Nepal. It was another bucket list hiking trek that I could say I successfully completed!
Prior to our trek, there had been a significant avalanche at Annapurna Base Camp, leaving most of the buildings demolished or covered in snow. The one guesthouse that had only partially collapsed, had some lawn chairs and a few tables to sit in while you marvel at the view. =The glass of the windows had broken, and there were remnants of the collapsed building, furniture, and living space everywhere.

Though there was no heat, we warmed up by sitting in the sun. While I felt okay at the summit, Dylan did not look good. I assumed it was altitude sickness, but had suspicions it was something else. He snacked on a few crackers but didn't have much of an appetite.

Since the best way to combat altitude sickness is to return to a lower elevation (with more oxygen), we slipped and slid our way back down to the guesthouse at MBC. The warmth of the sunshine made the snow super slippery! When we got there, Dylan said he felt a bit better, but I was back in the bathroom. AGAIN.
Clearly, the medicine I took wasn't working. After years of associated problems that accompanied celiac disease and being overprescribed with antibiotics, I knew that my gut was more susceptible to bacteria and imbalances.
Tek said the most important thing to do was to continue back in the direction we came. We would be heading that way regardless, but we could at least make it to Deurali, where we had lunch the day before. From there, we would evaluate the best course of action and make plans. Deurali was a much larger (read: tiny) village that had working WiFi, a helicopter pad, guesthouses, food, and heat.
In agreement that we should head back, we set off after breakfast. Dylan was able to eat a little, but I could barely take more than a few bites.
AND THAT'S WHEN SHIT GOT REAL...REAL QUICK.
The journey down to Deurali was only just over two miles, but it was the longest and most difficult two miles I've ever had. I was stopping to go to the bathroom in the snow every ⅓ of a mile.
By the time we made it to Deurali, I was really struggling. I tried eating plain rice and trail mix, as well as water with electrolytes, but after only a few bites, I'd be in pain and back at the squat toilet bathroom once again with diarrhea. I've used squat toilets a bunch when hiking and trekking, and though they aren't my favorite, I can handle it. But with the stomach problems I was having, they were not ideal. After another visit to the bathroom, I went to lie down. Tek had reserved us a room so we could rest.

I managed to sleep a bit, and then Dylan came to lie down too. He said he was still not feeling right. My suspicions were up because we had come back to a lower elevation. We both slept for a while, and at a certain point, Dylan went back outside to the courtyard.
He was also having the same stomach problems as I was, and he was also vomiting.
In our eleven years as a couple, I have never EVER in my life, seen or even known this man to vomit even ONCE. That meant if Dylan was now throwing up, I was convinced there was something seriously wrong.
Shortly after Dylan told me of what happened to him, I went into the bathroom and began throwing up as well. We were both sick for the rest of the evening until I stopped eating and drinking completely. Once we were both sick, we realized it would not be a good idea to continue. We both needed to get off the mountain.

Tek made a phone call to Yankila and Anmol at the Snow Leopard Trek Office to arrange helicopter transportation for us to be taken back to Pokhara. Though we technically had two more full days on our trekking schedule, we knew it wasn't a good idea. Without any food or water in my system, hiking was not a smart plan, and Dylan was now sick too.
We called our parents to update them, and Dylan took the same antibiotics along with electrolyte water. I tried sleeping but didn't have much luck. Shaking with exhaustion while slightly delirious, I waited for morning to come. Dylan slept a lot and without a problem. The helicopter was set to arrive at 6:45 AM.

ABC Trek Day 8: Deurali to Pokhara
We woke up at 5:30 AM when our roommates began dressing. Dylan felt better, and I was extremely relieved. He still had to use the bathroom once or twice before we walked over to the helicopter pad, but he was stable. He even sipped on water and was walking around without issue.

Clearly, the antibiotics he was taking, combined with sleep, fluids, and electrolytes, were helping. I was stable, but only because I stopped eating and drinking completely. Dehydrated and tired, I knew I needed nutrients - preferably via an IV.
It was very foggy that morning, and the pilot had to wait for the all-clear to fly the helicopter up to the village. From about 7:00 AM until about 10:45 AM, we sat on the side of the mountain; waiting, listening, and watching for any signs of a helicopter. He arrived close to 11 AM, carrying supplies and quickly unpacking them to clear the way for us to board.
It was time to take our first helicopter ride, and I was terrified.
I get motion sickness on airplanes and in cars, and I was very panicked. I was ushered inside to sit in the middle backseat, with Tek and Raj on either side. Dylan, who has previously worked on helicopter engines, sat upfront. He wasn't missing a front-row seat, or a chance to chat with the pilot!
A headset was placed on my head, and I almost started hyperventilating. I snapped this quick selfie to encourage myself to stay focused and not freak out.
The pilot got us strapped in and checked everything was good to go. With headsets on, we ever so slowly, glided up in the air. Dylan offered me his hand for support which I quickly held in a vice grip. I shut my eyes tight and focused on my breathing.
Within seconds, we were flying above the entire Annapurna Region we had been hiking for the last week. I blinked one eye open and noticed that I seemed okay. I then opened both eyes, made the realization I wasn't actually nauseous, and began to admire the view.

It was the smoothest ride, and it felt like we were just floating in the air, completely weightless! The valley below was green and beautiful, dotted with teahouses, rhododendrons, and surrounded by mountains. It was so unique to see everything from this perspective, and I had zero issues with motion sickness, only shutting my eyes once more when we began to descend.
Barely fifteen minutes later, we arrived at Pokhara Airport. Dylan paid the bill for the short helicopter ride, which was $1,127 USD.
At that point, I had no idea where what was happening - I just followed directions. I was weak and let everyone tell me what to do. Tek was in charge and told the taxi driver to take us to the hospital.
It was sunny and warm in Pokhara. The area was familiar, as we pulled into a neighborhood just a few streets from our hotel. The building said "CIWEC Travel Hospital". CIWEC is a hospital for foreigners who have injury or sickness when visiting Nepal. In the reception area, I filled out paperwork and finally had a few sips of filtered water.
Meanwhile, Dylan was almost back to normal. His gut was much stronger than mine, and the antibiotics he took were taking hold and working well. He didn't have any stomachaches, problems, sickness, or issues. I was the only one who needed medical attention, and for that, I was relieved.
I was seen by a friendly nurse named Ava, who asked me to recount our trek and my symptoms as she wrote everything down. Shortly after, I was led to an exam room and seen by a doctor. He was extremely kind, and his English was impeccable. He suggested a blood test and stool test which I happily complied with. I was given fruit and tea, did both tests, and waited for a while to hear the results. After saying goodbye to Raj in the courtyard (Raj and Tek had stayed at the hospital to see that we were alright), the doctor shared with me my results.
I had pus/mucus in my stool, my white blood cell count and electrolytes were low. He wanted to keep me overnight to administer IV fluids, antibiotics, and probiotics. At that point, I was so overwhelmed to be getting the help I needed, I about held out my arm and said "here you go, Doc!"
Dylan and Tek left to bring items back to our hotel and I was escorted upstairs to my private room. They provided me with scrubs to change into, shampoo, soap, a comb, toothbrush, toothpaste, towel, and a huge bottle of water. Before the nurse left me to shower, she came in and plugged something into the outlet above my bed. When she left, I was curious as to what it might have been.
It was an air freshener.
Confused, I sniffed my armpits and nearly gagged.
I hadn't taken a proper shower in days, and I smelled horrible! No wonder she brought an air freshener into the room! Using the supplies given to me, I showered and changed into the scrubs and awaited the IV.
Dylan returned with some supplies for me, including deodorant, cookies, underwear, my iPad, and a charger. I was given my IV (ouch) and settled into my room. Dylan felt completely fine and continued to take the antibiotics we had brought from home as prescribed.
With the right strand of antibiotics and fluids going through my system, electrolyte water, and some plain potatoes/fruit to eat, I finally felt calm. I was in the best place, getting the care I needed, and knew we had made the right decision to end our trek early. A huge rush of relief came over me and I was so grateful I was going to be okay.
Dylan hung out for a while but then headed out, knowing I was well cared for. He stopped to get momos (Nepalese dumplings) and go back to the hotel to sleep. I was checked on regularly by the nurses, given plenty of food and water, and told to track my trips to the bathroom. The nurse came to administer probiotics around midnight but then left me to sleep. I slept soundly until 6:00 AM and had zero stomachaches or problems.

ABC Trek Day 9: Pokhara
The next morning, I woke up feeling enormously improved. I had no bathroom issues, I felt good, and eating food was without issue. Dylan came by around 10:00 AM and I was able to check out and go back to the hotel by 11! They gave me antibiotics and probiotic pills to take for the remaining few days. My IV was removed (ouch, again), and we checked out of the hospital.

Our ABC Trek was over, and our itinerary changes were for the best!
I was given a bill for a total of $750 for the entire hospital stay. This included the room, supplies I was given, IV, saline, antibiotics, probiotics, tests, food, and everything. I paid for the stay on my credit card.
We walked slowly back to the hotel. Still exhausted, I fell asleep for the entire afternoon. Dylan and I had dinner at the hotel restaurant, and it felt good having a regular meal for the first time in 72 hours.
For the rest of the week in Pokhara, we planned our next leg of the trip (Croatia), explored more of Pokhara's cultural sites. I was, thankfully, totally okay and responded well to antibiotics and probiotics. Later, when my parents arrived from the USA, they brought more probiotics and a supplement I had taken previously to continue my healing.
Within a few days of leaving the hospital, I was back to feeling 100%! By the end of May, my gut was back to its normal self after a long dose of probiotics and supplements to help replenish the good stuff in my gut.
ABC Trek Aftermath: The Importance of Travel Insurance
Why share all of the gross details of our wild ABC Trek with you? So you too can be prepared for whatever travel adventure (or mishap) life throws at you!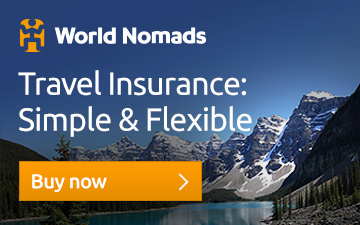 Prior to taking our round-the-world trip this year, Dylan and I discussed, researched, and got quotes for travel insurance. Given the amount of time we would be gone, the activities we participate in (such as hiking), and the supplies we were bringing, it was an excellent idea.
We decided to use World Nomads based on multiple reviews, recommendations from fellow travelers, and the price quote. I advise you to read the fine print, double-check how much you are covered for, and make your travel insurance fit for the type of trip you are taking.

Our insurance policy cost $1,137.76 and covered six months of round-the-world travel on six continents (some countries we planned on visiting we never even made it to!).

World Nomads is not the only travel insurance out there, but it's one we have used and would recommend. Other travelers also recommend Allianz. Make sure to get multiple quotes and make a decision based on what works for you and your travels!

Here's how our ABC Trek was handled with our travel insurance policy:
Dylan and I paid out of pocket for the emergency helicopter evacuation, hospital room stay, tests, and medicine during our ABC Trek. The total cost, including an additional night's stay at our hotel, was approximately $2,000 USD.

We kept all of the paperwork from the hospital, helicopter ride, and hotel. I filled out a claim on the World Nomads website and took photos of each document.

Unfortunately, there were extra steps involved in our claim, since Dylan and I were still covered for health insurance back in the USA with Dylan's job. Though our health insurance policy certainly did NOT cover these costs, we had to prove that before World Nomads could process anything.
It was an extra step that made the process of getting our reimbursement check last a bit longer. My parents were a big help in faxing the documents over to our health insurance in the USA and getting the information needed to World Nomads (thank you, Mom and Dad).

Dylan and I began the Health insurance claim process on April 13, 2019. It required a lot of documentation, paperwork, and phone calls to make sure our claim was processed (and it required phone calls to 2 different insurance companies). But by the time we returned home to the United States in June, we had been sent reimbursement checks covering all the costs of our changed plans.

That's a good $2,000 USD that would have been added to the total costs of our round-the-world trip, but they weren't. Thanks to travel insurance, we knew we could get the help we needed and it wouldn't set us back in our budget.

Travel insurance also covers lost items, missed flights, changed plans, and other unavoidable circumstances that may cause a change in your travels. It also covers health costs, medicine, and hospital bills, and emergency evacuations (which we got covered, and it was worth it).

We are so grateful that we made the wise decision to purchase travel insurance with World Nomads before our trip. If we ever travel nomadically again (fingers crossed!), it's something we will invest in once more. It was a HUGE help for the ABC Trek and was the only reason we used it, but it was worth the purchase.

If you are taking an upcoming trip, get travel insurance. You never know what may happen!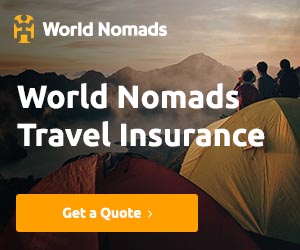 ABC TREK: Thank You

A big THANK YOU again to Snow Leopard Trek for helping us plan and traverse the Himalayas, assisting us in getting down the mountain safely, and for being so caring in obtaining the medical assistance we needed.

Namaste, Tek, Raj, Anmol, and Yankila! Thank you for everything in our ABC Trek adventure.

Thank you to the CIWEC Travel Hospital in Pokhara for taking such good care of me.

Thank you Dylan for believing in me. I never would have made it down the mountain without having you by my side.
"Climb the mountain not to plant your flag, but to embrace the challenge, enjoy the air and behold the view. Climb it so you can see the world, not so the world can see you."

-David McCullough Jr.