In this gluten-free Salem dining guide, I'm sharing my go-to spots living here with celiac disease for the last 10+ years in the Salem, Massachusetts area.
This post may contain affiliate links. Please see my disclosure page for more information. Thanks! This guide was last updated in August of 2023.
Welcome to Witch City, AKA, Salem, Massachusetts!
Living in this historic yet funky cool town the last decade or so, I've seen the growth and expansion of many restaurants and gluten-free dining options. And since I originally published this guide in 2019, and then the pandemic hit, things have changed a bit. So I decided to write an updated version here to help guide you to the best places in Salem for gluten-free & celiac safe food!
I also have a travel guide to visiting Salem, which is strictly based on activities, history, Hocus Pocus, food/drink, and more general about Salem (not specific to gluten-free). Read it here!
About Salem & This Guide
As I previously mentioned, I've lived in the Salem area for the last decade, so I've spent a lot of time here. And over the last ten years, I've seen some places improve, and some gone downhill in their gluten-free offerings. If there's a place I don't feel is up to par with celiac safety, or has mediocre options, you won't see it here.
And of course, this guide doesn't have EVERY restaurant in Salem on it! These are the places I trust and have come back to time and time again because I've had positive experiences here. Unfortunately, there are no 100% gluten-free places to eat in Salem, which makes it challenging. So when there's a restaurant you know does a great job, you keep going back.
Remember, I add to this guide as I visit new places, and it's not a list of every restaurant. Check back for updates!
Note: This gluten-free guide to Salem was originally published in Gluten-Free Living Magazine in 2019. It has been updated here with up to date information. Certain restaurants have been removed from my original guide if a restaurant has gone downhill in their gluten-free offerings or protocols.
NOTE & DISCLAIMER
Everyone's experience with celiac disease is different. Dedicated gluten-free facilities are usually the safest places to go, and you'll see those listed here. For non-dedicated facilities and restaurants, I only recommend places I have visited or where clear protocols are in place for celiac diners.
My experience is not your experience. This is a guide – a list of suggestions to point you in the right direction. Restaurants can change. Use your own judgment and only eat where you feel safe doing so. I'm always adding to this list - so check back for updates!
Gluten-Free Salem Massachusetts Guide
How To Find Gluten-Free Food in Salem
This guide to Salem is meant to inspire you and get you started in the right direction. If you're traveling to Salem (especially in October, when it's PACKED with people visiting for all the Hocus Pocus), you might need some backup in case a place is closed, or the line is too long!
And that's why I recommend the app/website of FindMeGlutenFree.
FindMeGlutenFree can help you get an idea of what gluten-free restaurants, bakeries, and safe menus are available in the Salem area. And with a Premium Subscription, you can filter by most celiac friendly, see what's open now (so you don't drive all the way to a bakery for breakfast and discover it's closed), and what's gluten-free in the direction you're headed. It's like Google Maps, but a gluten-free version. And no Ads!
I've been a FMGF user for over a decade, but I think their Premium version is much more effective. Take $5 off a Premium Subscription with the code THENOMADICFITZ to make your trip to Salem less stressful.
Dining Out In Salem With Celiac Disease
As I recommend to all of my clients for dining out with celiac, you want to make sure to clarify what gluten-free means when you order food at a restaurant. This is especially important in Salem, where there are currently no 100% gluten-free restaurants/bakeries.
Unfortunately, due to the presence of fad dieters, gluten-friendly and gluten sensitive menus, people with celiac disease struggle to be taken seriously when dining in restaurants.
Based on my 13 years with celiac disease and my multiple restaurant allergen trainings, I suggest using the words severe gluten allergy when dining out, and then clarifying celiac disease. Also, be sure to tell your server about how you need your food prepared to prevent cross-contact.
Bakeries in Salem
Unfortunately, as I said already, there are no 100% dedicated gluten-free restaurants or bakeries in Salem. But you are here reading this gluten-free Salem restaurant guide, so that will help you!
There are two bakeries that offer gluten-free options and celiac protocols. Make sure to speak to the staff and verify these work for your needs as they are not dedicated gluten-free.
Crave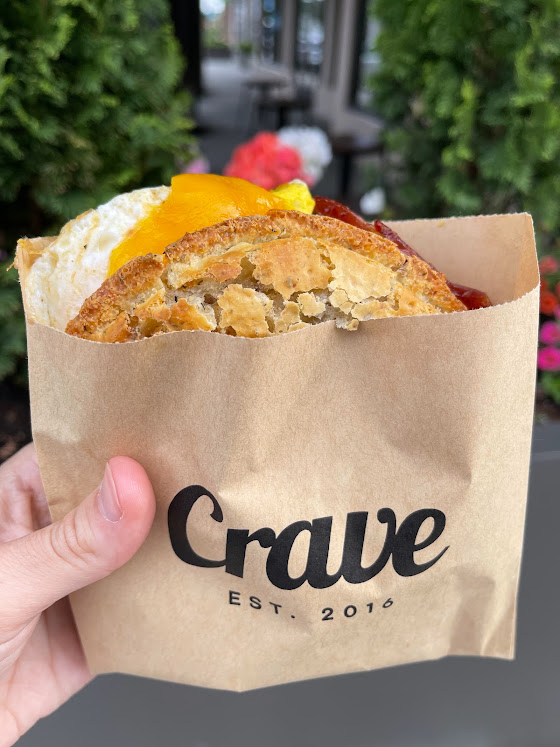 Crave is my absolute favorite celiac safe spot on the North Shore of Boston. Dylan and I visit almost every weekend for a delicious egg sandwich, coffee, scones, or cupcakes. I love Crave so much I wrote an entire post about them and their amazing dedication to providing safe gluten-free food. The owner's mother had celiac disease so they take things seriously and have celiac protocols in place.
This location in Salem just opened in spring of 2022, as they previously were only in Beverly. Now they have two locations, which is even better (especially for me - now they are closer!)
If you're wondering what to order at Crave, I highly recommend their Northshore sandwich for breakfast. The NorthShore has two over medium eggs, cheese, maple aioli, and candied bacon. Ask for it gluten-free and they'll serve it to you on their homemade gluten-free herb & cheese bread. Yum.
Also definitely grab a cupcake or two to-go! Crave's cupcakes are also gluten-free and they definitely know what they are doing when it comes to baking. The cakes are moist (sorry for using that word) and sweet, and the icing is top notch. Dylan's favorite is the carrot cake with cream cheese frosting, and I have to agree. It's probably the best piece of carrot cake I've ever eaten.
You can follow Crave on Instagram, Facebook, or visit their website for their current menu offerings.
Jodi Bee Bakes CLOSED as of September 3rd 2023 🙁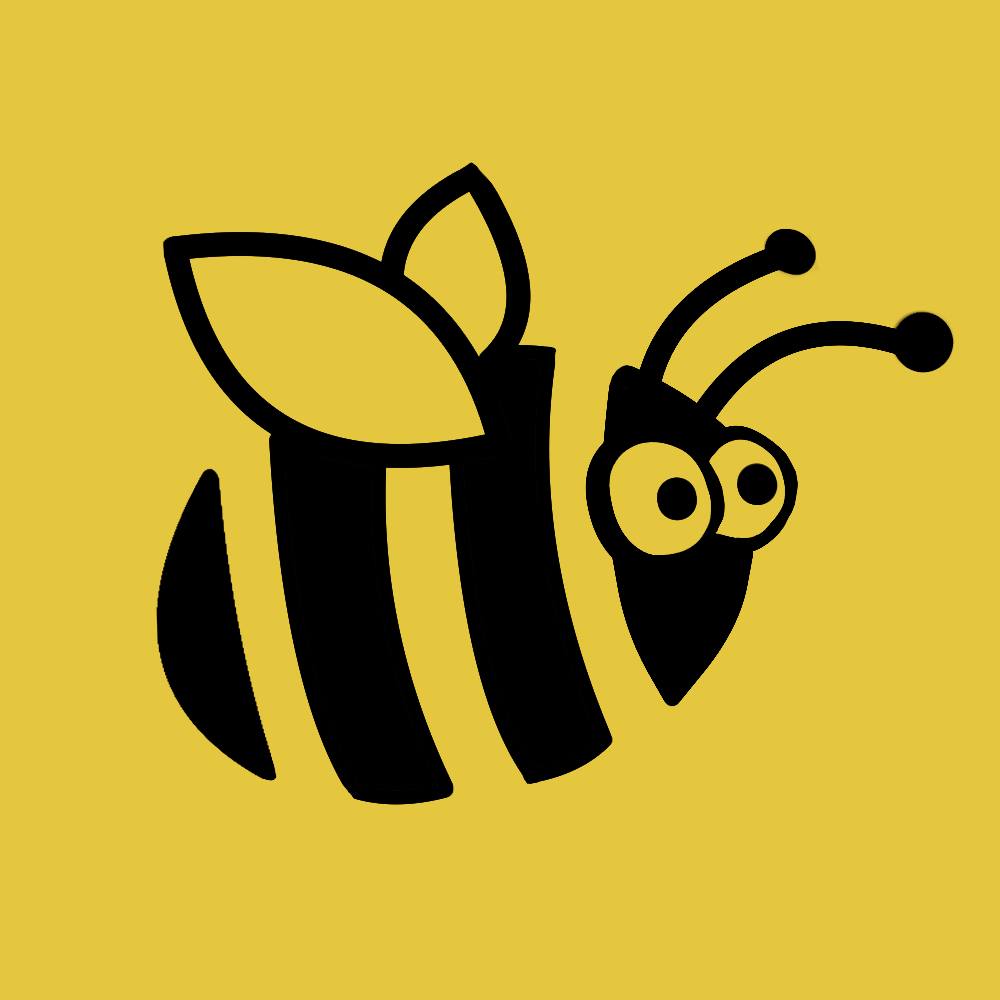 Unfortunately, the bakery has gone through some challenges lately with keeping it staffed. They have made the very difficult decision to close their doors permanently as of September 3rd, 2023. This is a very sad loss for the Salem and North Shore Community. For more information about Jodi Bee Bakes and their last few weeks, you can visit their website or Facebook and Instagram.
Jodi Bee Bakes is a vegan cafe and bakery, but they do have gluten-free products and protocols too! I previously never ate here in the first few years of living in Salem because there didn't seem to be much available that was safe. The cafe has gone through multiple ownership changes in the last decade, and only recently started to offer gluten-free food.
But since 2018, they have made great efforts to be inclusive of the gluten-free community and offer allergen-free options! They have lots of gluten-free cupcakes and can make sandwiches for you on gluten-free bread. They have allergen protocols in place and will walk you through their preparation process if you want to order something gluten-free. Additionally, they have signs and labels up for their cakes, soups, and menu items which will be labeled gluten-free too.
I enjoyed the gluten-free and vegan whoopie pies from Jodi Bee Bakes, and hope to be back again soon to discover more of their gluten-free options now that I know they can accommodate me!
Cafes & Smoothies in Salem
The Juicery
The Juicery has 9 locations in New England, and Salem is one of the newest! Each of their location menus vary, but they have smoothies, smoothie bowls, fresh juices, and other "healthy" food options like toast (not gluten-free) and oatmeal bowls (unsure of their oats source).
From their website: "Our company is 99% vegan and we strive to honor the wants and needs of our vegan, vegetarian, and acai bowl-atrarians friends. (We also honor gluten free needs!)"
Most of the ingredients here are naturally gluten-free (lots of fruits and veggies) so it's easy to see which options are safe. Remember to always ask about their protocols, for them to switch gloves, or use a clean blender as needed.
If you're not sure what to order here, I recommend the Bermuda Bliss Smoothie. It's mango, pineapple, strawberry, banana, and orange juice. Tastes like you're on a tropical beach somewhere in the summer time, and just what I want on a hot day!
You can follow The Juicery on Instagram, Facebook, or visit their website for their Salem menu.
Life Alive
Life Alive is an organic plant-based cafe with locations in Boston, Cambridge, Lowell, and Salem. Harry Styles was even spotted eating here in Boston when he was on tour last year!
The great thing about Life Alive is that they clearly mark and indicate allergens on their menus using different colors. So it's very easy to determine if something has wheat or gluten in it. Everything is fresh and they use local, real food ingredients. They have acai bowls, smoothies, soups, juices, warm grain bowls, and really good veggie bowls.
I've tried the Acai bowl from Life Alive, and I've had better, so I didn't order it again. But their Rainbow Harvest bowl is really so warm and comforting. It's lemon flax brown rice, whipped sweet potato, beets, carrots, broccoli, kale, tofu & ginger tamari sauce. The whipped sweet potato made the dish!
Life Alive has delivery and pickup available and you can order online. There's also a place on their online order form to indicate "gluten allergy".
For more information about Life Alive and their locations, visit their website or follow them on Instagram.
Coffee Shops in Salem
I used to be ONLY a tea drinker until I tried coffee in Costa Rica with Zaney Travel (another amazing gluten-free experience!). But now, I've branched out and discovered I do enjoy a cup of coffee. Salem's got quite a few coffee shops, but these are the places Dylan and I enjoy going to regularly. Remember to speak up and ask about the preparation for your coffee & celiac needs.
Odd Meter
Odd Meter is a relatively new coffee shop that opened in the last few years. There's not much room to sit down here (only a few tables) as it's a small place. But it's a cute place to stop in and grab a coffee then go on your way. They also have non-dairy milks available, lots of cute plants for decoration, and even have local artisan products for sale.
We like sitting by the window with our drinks to people watch on Washington Street, or take the coffee to go for a walk through Salem Common.
For more information about Odd Meter, visit their website or Instagram.
Jaho
Jaho is a global coffee shop with locations here in Salem, in Boston, and even in Japan. Jaho is a cafe with food but I've never really felt safe ordering food from here. There are tons of baked goods and pastry, but unfortunately, not a whole lot of gluten-free food options. So I stick to order tea or coffee here.
Dylan and I like coming to Jaho to have a warm drink on a fall day, read a book, or do some work on our laptops. They have comfy couches, chairs, and tables available if you want to sit down, and since the pandemic, also have expanded their outdoor seating. Fair warning - in the fall, this place is BUSY. It's located right by the Wharf where it's sometimes windy, and becomes a very popular spot for coffee and pumpkin spice lattes. You've been warned!
For more information about Jaho and their locations, visit the website.
Food & Restaurants in Salem
NEW: Barrio Tacos (Just opened Summer 2023)
A brand new taco restaurant has opened in Salem (where the Kokeshi Ramen restaurant used to be, which is now partnering with Bambolina on Derby Street). And I was super impressed with the numerous GF options on the menu (as well as vegan, vegetarian, and dairy-free options), their staff's attention to allergies, and the fact that they only put corn tortillas in their fryers, so the chips & salsa is good to go!
Barrio is a taco, tequila, and whiskey joint with multiple locations across six states in the United States, including Salem and Haverhill, Massachusetts, Portsmouth, NH, and more in Michigan and Ohio! This is a budding franchise that started in Ohio and has continued to grow over the last ten years.
Barrio offers lots of drink specials (hence the tequila and whiskey), build your own tacos, pre-made taco selections, appetizers, and salsas. All of their items are clearly labeled with a GF symbol if it is gluten-free and it's super easy to customize your own tacos or rice bowl, which is what I found when dining here for the first time in July of 2023.
For more information about Barrio, their menu and locations, visit their website or follow them on social media.
Adriatic
My go to restaurant for gluten-free food in Salem is Adriatic, and has been for years! They do not have a separate gluten-free menu, but it is clearly marked on the menu that gluten-free & vegan entrees are available upon request. Clarify that you have celiac or a gluten allergy with your server and so they can accommodate you.
They can serve gluten-free pasta, gluten-free flatbreads, and even have gluten-free bread (the flatbread for pizzas, just with olive, salt & pepper) they will bring to your table. Most of the entrees can also be made gluten-free. Everything is always delicious, but I'm a stickler for the classics. I order gluten-free penne with their bolognese sauce just about every time we visit.
For more information about Adriatic, visit their website or Facebook and Instagram pages.
Turner's
Turner's is one of the best restaurants in for gluten-free food in Salem and their seafood is the highlight. They also have a strong allergy policy in place which is detailed on their website here. Additionally, their location of Lyceum Hall is historic as it's where Alexander Graham Bell first demonstrated the long distance telephone call in 1877.
I'm not a big seafood person (I like cod and whitefish, but that's about it) but they have very good food here. This is a nice restaurant, with lots of seating both inside and outside. And with their strong allergen protocols and gluten-free options, it's an easy choice for a nice meal. They also have a patio outback and you can bring your dog.
I've only been to Turner's a few times, so I'm still figuring out what is my favorite! As I mentioned, seafood isn't really my thing, but I'm getting there.It's a slow process for me. (It took me 32 years to start liking tomatoes....who knows until I'll actually scarf down a clam or an oyster?)
For more information about Turner's and their menu, visit their website. And here's the link to their Allergy Policy once again which details what happens if you order your meal and have an allergy/celiac.
Bars & Late Night Spots in Salem
All Souls Lounge
This place used to be a little Mexican restaurant called Cilantro with great, authentic food. Sadly, it closed during the pandemic. Instead, this place is now a super cool lounge with vintage cocktails, hard cider, grilled cheese sandwiches, and great music! They keep the lighting low, the tunes cranked, and have plush couches and games to sit back and have a good time.
After visiting for drinks a few times with friends and seeing everyone eat grilled cheese sandwiches, I felt a little left out (celiac problems, am I right?) But thankfully, they actually have gluten-free bread available and a dedicated area to toast gluten-free grilled cheese sandwiches! There are lots of different grilled cheese options on the menu, but I went for a classic with a few different cheeses and it was delish. Comes with a bag of chips and a pickle.
If you're looking for a late night snack, or just craving a grilled cheese (and let's be honest, I'm always craving one), All Soul's is the spot to be.
For more information about All Soul's Lounge, visit their website or follow them on Facebook & Instagram.
Bit Bar
Bit Bar - step back in time to this 80's arcade slash bar slash restaurant! Dylan and I have been coming to Bit Bar since they first opened, but in the last year or so, they recently expanded and moved to a larger location (Formerly, Salem Beer Works). Now they have even more space, more games, and an air hockey table too! One of our favorite things to do is come to Bit Bar and play skeeball, pinball, air hockey, or even Pacman. They do trivia often on Tuesday nights, also host karaoke, and other fun events.
Bit Bar has drinks but they also serve food. Their drinks include gluten-free ciders and they also have mixed drinks available. They have gluten-free options on their menu, including GF buns, "GF" labels on the menu, and a food allergy statement. I haven't eaten much here, surprisingly, but have never had an issue and they are good about allergens. I even had a bartender enter this when I mentioned I had celiac disease and ordered chips and guacamole (and I loved it so much I took a picture!)
For more information about Bit Bar, visit their website to see their full menu or follow them on Instagram. They are closed on Mondays.
Far From The Tree
My #1 spot for a drink in Salem, and the place that made me fall in love with hard cider! Far From The Tree has exploded since they opened in 2015 as one of the best places in Salem. Their cider flavors are super fun and incorporate fresh herbs, tea, jalapeños, and other wild ingredients. They have an awesome patio setup for the warm months, with corn hole, board games, and sometimes have trivia or food trucks.
All of the ciders at Far From The Tree are 100% gluten-free (unless noted otherwise). Definitely get yourself a flight if you've never had cider before. These ciders are very sweet so if you aren't used to it, a full pour might be like a smack in the face.
Far From The Tree's ciders rotate seasonally, but if you're visiting in the fall, you'll definitely want to try Apple of my Chai. Think apple cider mixed with a chai latte, and that's what you'll taste. If you're brave, you can go for Ectoplasm, but this one usually sells out quickly (it's bright green!) Dylan loves Lei, which is pineapple and jalapeño. Macachusetts is a plain dry cider and Nova is hopped cider - and both of these flavors are available year round.
No matter what cider you try from Far From The Tree, it's bound to be unique, sweet, and tasty!
Read more about Far From The Tree and what's on tap on their website, or visit their tasting room in person. Follow them on Instagram and Facebook to see their recent brews. They are closed on Tuesdays and Wednesdays.
Ice Cream in Salem
Melt
Melt is a seasonal ice cream parlor in Salem, open during the spring, summer, and fall months. They make crazy combinations and ice cream flavors and are one of the best places for allergen protocols in Salem - they even have a certificate hanging inside of their allergen training on display!
Melt's staff will explain to you which flavors are gluten-free (there are plenty), and will offer you gluten-free cones. They will also wash their hands, use a fresh scoop, and follow proper protocols for celiac customers.
One of my favorite things to do at Melt is ask for a scoop of ice cream (usually banana nutella) and then top it with a homemade gluten-free & vegan brownie from Jodi Bee Bakes (the bakery I mentioned earlier!). Because if you aren't having a brownie with ice cream on top, what are you doing?!
But sometimes, if it's a hot day in the summer and I'm looking to cool off, the raspberry sorbet, pictured above, hits the spot for sure. No matter what flavor you choose, there are many options here and you won't be disappointed by the gluten-free ice cream in this Salem shop.
Follow Melt on Instagram and Facebook, and check their website here. They usually close in the winter.
Final Thoughts: Gluten-Free Salem Dining Guide
If you are heading to Salem, I hope you have a blast!
And I hope this gluten-free Salem guide was helpful for you to get you started with some restaurants and places to visit on your trip.
It's such a fun city to visit, and not only during the fall months.
Make sure you read my full guide to visiting Salem here to help plan your trip in any season!
Looking for more gluten-free travel guides in New England?
Check out the entire North Shore of Boston for the best paninis at Twist Bakery & Cafe (100% gluten-free).
Head into Boston for more gluten-free donuts at Kane's Donuts.
Explore The Green Mountain State of Vermont and discover gluten-free beer at the first dedicated GF brewery in New England: Red Leaf!
Go for a hike in New Hampshire and get the juiciest GF burger and fries with a homemade sauce (dedicated fryer, too!)
Wander up the coast of Maine for gluten-free donuts and Colombian arepas.
Sample all of the gluten-free drink choices in New England with breweries and cideries that are 100% gluten-free.
Have you been to Salem?
What's your favorite gluten-free place?
Let me know in the comments where I should visit next !